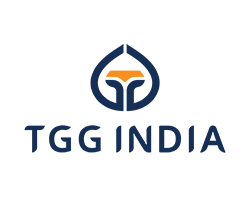 Incorporation and Compliances
Major Services offered are as follows

In these days of ever increasing focus on compliance and due diligence, a good accounting system is needed more than ever before. The management of a business needs accurate and timely information for more effective decisions. Such information may be available in the form of management accounting reports which may be produced by a good accounting system. Such reports are frequently needed for presentation as requested by bankers, investors and other stakeholders.
Bookkeeping is essential for any business. Through bookkeeping, an owner can identify if a business is generating profits or losses. Bookkeeping is the recording, storing, and retrieving of financial transactions for a company, nonprofit organization, individual person, etc.
GST Filing and Advisory Services
GST is an indirect tax which has replaced many indirect taxes in India such as the excise duty, VAT, services tax, etc.  GST is mainly technologically driven. All the activities like registration, return filing, application for refund and response to notice needs to be done online on the GST portal, which accelerates the processes. Taxpayers has to file the returns within the prescribed time limits. GST advisory services would include evaluation of Value of goods and services, Rate of taxes etc.
Income Tax filings and Advisory Services
Income Tax Act 1961 in one of the most complex Act in the Country. Every entity regardless of there form has to comply with the requirement under the act. Filing of Income Tax Returns, Advising on various matters relating to Incomes Tax, representing before the authorities are the major services in this area.
Incorporation of LLP (Limited Liability Partnership), Companies, Partnership Firms
The first step for any business from compliance perspective is to decide on the form of business. i.e whether the entity should be a company (private/ public), LLP, partnership firm, proprietary concern, etc. This decision is dependent on numerous factors such as nature of business activity, scale of operations, capital requirements, degree of control and management, degree of risk and liability and so on. Advice on suitable form of business and assistance in incorporation would enable the entity to focus on its business operations instead of getting tied up with the compliance procedures.
MIS(Management Information Systems) reporting
MIS report provides information on the day to day accounting activities, help to make business decisions and track the progress of the business. This kind of administrative reporting is used by all kinds of businesses whether small or large and in every industry as it gives specific information to the management. In the MIS report, the company will also aim to gather professional insights to help them identify and rectify those problematic areas. It helps to track the company's financial growth, analyze and report the business income.
Internal audits evaluate a company's internal controls, including its corporate governance and accounting processes. These audits ensure compliance with laws and regulations and help to maintain accurate and timely financial reporting and data collection. It assists management to improve internal controls by identifying weaknesses in systems and provides an opportunity to correct those weaknesses. These audits identify how well risks are being managed by the company and whether the right processes are in place, and whether procedures are followed.
About Us
TGG India provides a single-window solution to all rural development activities and projects. We work together with organizations that rigorously engage themselves in working for the welfare of society.
All rights reserved. Copyright 2023 The Golden Greens